I must tell you something before April 1st gets here, or nobody is going to believe it.
For some deeply hidden reasons I have signed up for
which stands for National/Global Poetry Writing Month, which is April, which starts tomorrow.
I have promised (to myself, mostly) to write one poem every day, so be warned. I further promise not to cheat and really write one every day, not more in advance or something. I shall include at least one photo per post (or more, if it's Thursday – doors! – or if I feel like it). Just so you know.
My poems will ideally be — what's the word — nah. I'm not promising anything. We shall see.
Something is bound to come out of it: either a star will rise or the sun will set. (Hint hint to the WPC photo challenge. I better do this today too. From tomorrow I'll be too busy.)
But first, I need to practice. As you will see, a "poem" is a stretchy subject. Here is one based on the film I saw last night. It simply blew me away. It was directed by Kate Shortland. Its title is my title as well:
Berlin Syndrome

You know we live in an ugly world
when the girl is still alive
only because the director is a woman.
A man would have killed her already
or at least served himself.

But it's bad.
Uuuuu, how bad it is.

He has her locked
in a secure flat.
Secure for whom, I wonder.
And you know
it's not going to get any better
when he brings her a puppy.
From experience.
Haneke would kill it.
Fincher would place its body parts
strategically
for her to find them.

I look at my pup sideways.
He is sleeping on the sofa unaware.
I get up and lock the door.

This man has something in his eyes
that every woman knows.
From experience.
We see it sometimes in our fathers,
policemen, husbands.

We look away. We move away.
We go aroooound it
like when you spot a crazy driver
and do whatever you can
to either leave him far behind
or – which is more common
because it's safer, I suppose –
stay way back yourself.

Let him win, advance, promote.

Men make films where they let IT loose
because you gotta do it somewhere safe
they say.

A woman makes her paint her nails
with the nail-polish she finds
instead of throwing it in his face
creating a bomb with it
writing HELP on the glass window.

A woman made this film
as a warning, sure,
but also as a reminder
that the door needn't be locked
for us to stay put.

Call it Berlin Syndrome.
There is a wall
but we don't cross it.

If the only good
that comes from this film
is one man calling it
"yet another reason why
you should not go
travelling around Europe,"

I take it.
Uuuuu, how I take it.

Don't come to Europe.
It's full of women.
---
In other news, an error, but not really: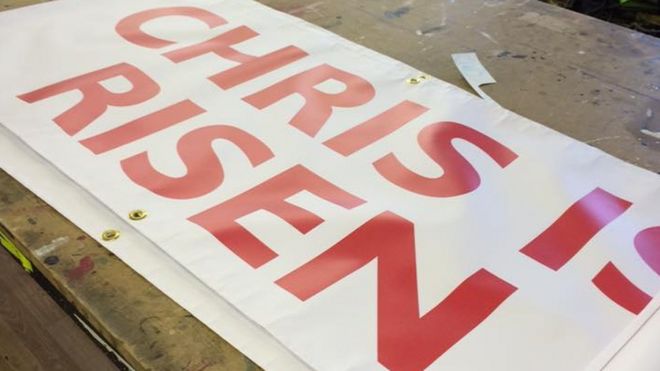 "The pastor at the Baptist Church is actually called Chris and he's got to get up for a sunrise service at 6.30am on Easter Sunday. His predecessor didn't manage to get up for the service last year."
Happy rising, setting and Easter!
In response to The Daily Post's weekly photo challenge: Rise/Set